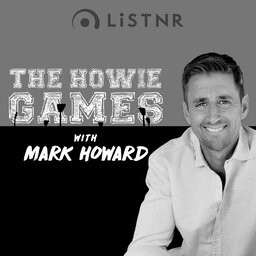 More of our best bits from along the journey to help fire you up this week.
It's short, sharp and uplifting content for you!
This week, we have Mike Hussey from episode 83, Howie's favourite footballer of all time Cyril Rioli from episode 56, and Commonwealth Games gold medallist and beautiful soul and bloody good runner Jess Stenson from episode 164.
So, go on. Enjoy some positivity and take it into your world and into your life, today and always. And if you like their messages, go back and catch their full story.
Peace and Love.