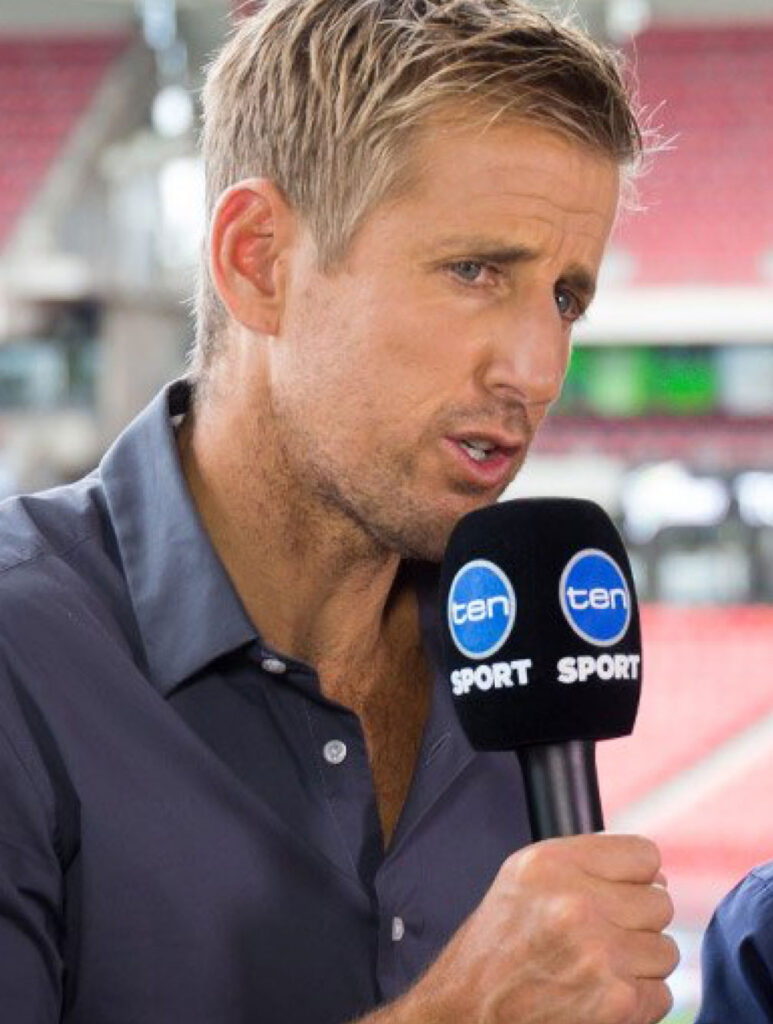 MY STORY
Where the Biggest Names in the World of Sport go One-on-One with
Mark Howard
Mark Howard is a sports broadcaster who over 20 years has covered just about every sport imaginable.
His first job in sports TV was on the Formula One World Tour, where he worked for three seasons in the late 90's. From there Howie has been fortunate enough to work on various Olympic and Commonwealth Games, the Melbourne Cup, Moto GP, Australian Open Tennis and Golf, swimming, Red Bull Air Racing, Ironman, Big Bash Cricket and even some tractor pulling!
Howie currently works in commentary and hosting for Fox Cricket, Fox Footy and Triple M radio.
Howie is married to the wonderful Erica. They have two children Skye and Mack, who feature in the podcast under their nicknames, The Pickle and The Big Penguin. (Don't ask!)
Together they love to travel, surf, read and generally get stuck in.
The Howie Games podcast
Created 5 years ago, the Howie Games features interviews with all sorts of people involved in sport. Featuring some of the biggest names in the world sport, the show aims to inspire and motivate the audience through exploring lessons learnt by the show's guests.
With over 50 million downloads, the Howie Games is Australia's number one sports podcast. Howie feels this is due to the guests, not him…
Love From Howie's Podcast Followers
These are some of the great comments Howie has received on Apple Podcasts.
Craig Johnston
What an outstanding podcast – if not the best one of the best particularly given you has no time to prepare. Craig's story was inspirational and shows that with a dream, a desire to succeed & a willingness to learn and work you can do anything your out your mind to. Long story (review) short lol. Are you able to get Dennis Lillee on Howie? Love your work & your story was up there as well as one of the all time greats
Brian from NZ
Not only sport
This podcast has everything. Not only do we get a rare insight into what makes some of the greatest athletes in the world successful in their field, we also discover their philosophies on family, finance and finding an edge. Love ya work, Howie!
RobbieMac
Robbie Mac
Love the fact that Howie's kids, The Pickle and The Big Penguin are involved with the show. Some wonderful insights into the life of sporting's elite.
Graham 'Eazy G' Kennedy