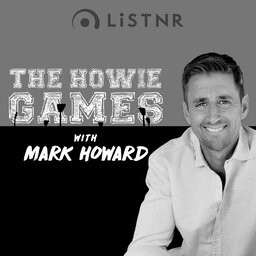 #TheHowieGames | In her day, Lauren Jackson was universally regarded as the best player in women's basketball.
Her honour role is outrageous. 4 Olympic medals (3 silvers and a bronze), a World Championship, countless domestic titles all around the globe, MVP's and Flag Bearer at the London Olympics. This is a serious resume.
But, Lauren's journey wasn't always an easy one. Along with the trophies, lifelong friendships and the joy she got from the game – of which she is extremely grateful – LJ also battled injury and mental health issues along the way.
In her own, understated way, Lauren doesn't shy away from the difficulties she has overcome in this episode. Listening to her speak, it left me with the general thought that this makes her achievements, both on and off the court, even greater in my eyes.
LJ is a star ❤️