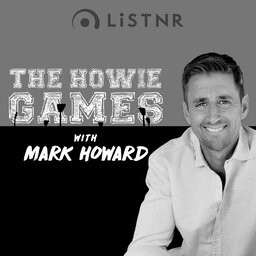 #TheHowieGames | Patty Mills is one of a kind. I came away from this episode thinking he is a very special person.
If you combine Patty's background, his upbringing, his desire to succeed, his leadership, his work as a role mode and a spokesman, his empathy and care for others, his love and sharing of his culture and his ability to hit massive 3 point bombs….Well, all that makes for a very powerful combination!
Most people would be more than happy to say they are an NBA champion. But that's only a small part of who Patty is.
This show has always aimed to revolve around the themes of inspiration and motivation. In that light, I can think of no better guest than the man you are about to hear.
Stay safe.
❤️