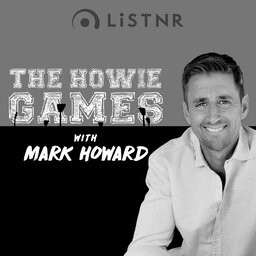 #TheHowieGames | Sam Willoughby is a multiple world champion and Olympic silver medallist in the sport of BMX.
3 years ago Sam had an accident on his bike, where he tragically suffered a spinal injury that ended his career and changed his life forever. What Sam has achieved since that crash, surpasses anything he did on his bike.
In this episode, which was recorded in front of a live audience (a first for the Howie Games), Sam talks about life as a BMX star, his accident and how he has physically and mentally recovered from such a terrible event.

Sam is joined in this episode by his wife Alise, also an Olympic Silver medallist. This is one remarkable couple.