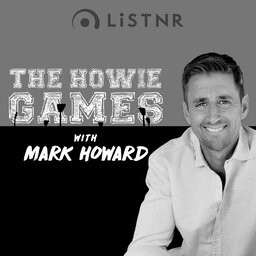 #TheHowieGames | This week, a true Australian sporting icon – Andrew Gaze.
Gazey is one of the greats of Australian basketball, and of Aussie Olympic teams. He was part of 5, including being the flag bearer at the Sydney games
Throw in a couple of NBL championships, an NBA crown (which he has differing views on), 7 NBL MVPs and he sits very comfortably in the Australian basketball hall of fame, Sport Australia hall of fame, and the FIBA hall of fame.
But, equal to all that, Andrew Gaze is one of the nicest men in Australian sport. He always has time for everyone and as you are about to hear, has a wicked sense of humour. The man is a legend.