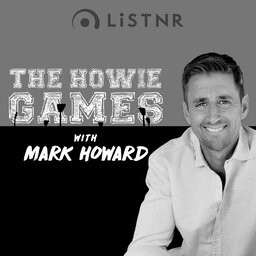 #TheHowieGames | This week's guest is a true international superstar.
A 6-time major winner, including 3 Wimbledon singles crowns, the first at the age of just 17, where he went into the famous tournament unseeded.
Add to that an Olympic gold medal, a couple of Davis Cup crowns and the title of world number one, Boris Becker is a tennis legend.
From Wimbledon, to dealing with pressure and fame, taking on McEnroe, family and plenty more, Boris is a star.