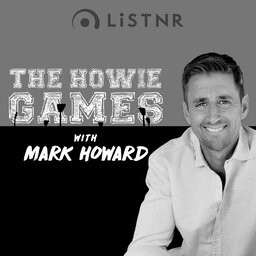 #TheHowieGames | Craig Johnston is a remarkable man.
A fan favorite at Liverpool Football Club where he played in the 1980s, the inventor of the world's most popular football boot and an incredibly expansive thinker.
Craig's story is the most extraordinary I've ever heard on the show. His unique approach to skill acquisition and improvement is something I've never come across and it blew. me. away.
This is an episode I recommend you get your kids to listen to…It's a cracker! ❤️