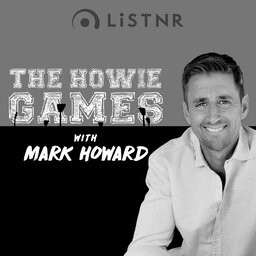 #TheHowieGames | Wil Anderson is a hard man to categorise. He's a comedian, tv host and producer, radio star, podcaster extraordinaire, sports fanatic, and plenty more.
But to me, Wil is one of my best mates from high school, so it's really cool to have him on the show.
This is an episode about many things, with the central theme being… do a job you love.
From writing the school play, to his first stand-up gig, comedy in Alaska, the Boxing Day Test, the '89 granny, and plenty more, it's fair to say this is an ep to make you giggle.