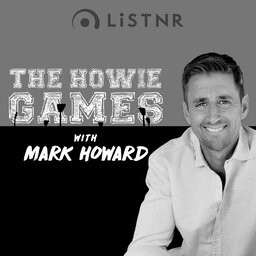 #TheHowieGames | Colonel Bob Sheridan has been the voice of boxing for over 50 years. He's called 10,000 plus fights, including the biggest prize fights of all time…
Ali v Foreman in "the rumble in the jungle", the infamous Tyson v Holyfield "Bite Fight", Pacquiao v Horn and countless more. The Colonel goes behind the scenes on all of these fights with some rip-roaring stories.
But the reason Bob has been able to transcend his sport and become a household name to sports fans is because the Colonel is an entertainer.
He's larger than life and bigger than big! He is an old-school broadcaster that prepares immaculately, but when the big moments arrive the notes go out the window and he operates on instinct, letting it all hang out. The Colonel is the man!