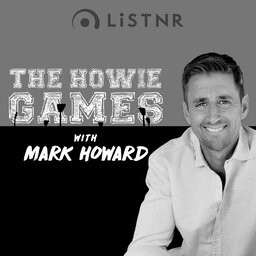 So much more than a legendary Aussie Olympic Gold Medallist.
Klimmy was incredible in the pool, but he also has had a unique personal journey out of it. His story is as empowering as it gets, and his profile is insightful and fun, all in one!
From grilling the perfect steak to his early gig as an usher at a St Kilda theatre, even owning a Mazda before getting his license, and the enduring impact of a friendship with Ian Thorpe, this player profile is a special blend of anecdotes and accomplishments.
Let's dive into the world of Michael Klim, where swimming meets sizzling steaks and youthful adventures!
*
Michael Klim joined the Howie Games thanks to his Ambassador role with the Australian Red Cross Lifeblood. It is estimated it's taken approximately 1000 blood and plasma donors to date to keep Michael Klim leading a functional life!
Check your eligibility to donate. And remember, new and existing donors are welcome. Book a blood or plasma donation online, by calling 13 14 95 or by downloading the Donate Blood app.
————
Follow the Howie Games on Instagram: https://www.instagram.com/thehowiegamespod/
Follow the Howie Games on TikTok: https://www.tiktok.com/@thehowiegames