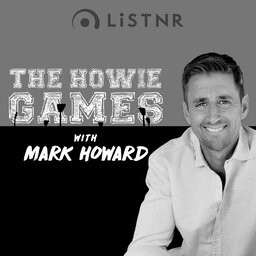 #TheHowieGames | Nat Fyfe is one of my favourite footballers.
A two-time Brownlow Medallist and captain of Fremantle, he is a great player to watch and an exciting player to call. But more than that, I enjoy all the other sides of Nat that you don't see on field.
His love of surfing, his off season travelling, driving big rigs, business dealings and his generally inquisitive nature.
That's all discussed in this episode, as well as how fanatical Nat is about preparation, what he's learnt about leadership and what he's been forced to overcome on his football journey.
Above everything though, I wanted to get Nat on the pod as he has always struck me as an adventurous soul in a world where adventurous spirts don't get as much love as I reckon they should.
So, here's to all you adventurers out there!