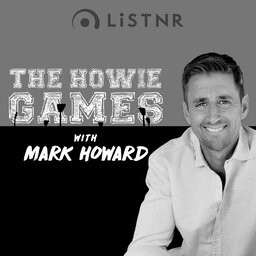 #TheHowieGames | In the heady days of the 1980's, where New Zealand were rolling out in the brown and beige kit, Ian Smith was a mainstay of the Kiwi team. A wicketkeeper and lower order bat, Ian played 63 tests and 98 ODIs for the black caps.
After retiring from the game, Ian took up cricket and rugby broadcasting. Due to his passion, excitement and energy, he is my favourite cricket broadcaster. Smithy is a gun!
This ep goes back to the days of the underarm ball and Channel Nine's "golden goblets" for player of the match! It ends with Ian's crowning glory… His iconic call of the 2019 world cup final between England and his beloved New Zealand.
The big man delivers in spades in this ep!
Stay safe crew. ❤️