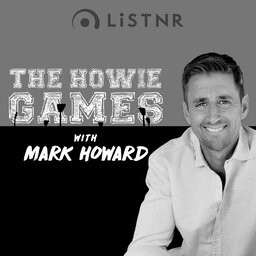 #TheHowieGames | Isa Guha is an incredibly talented lady. An international cricketer, an academic and one of the most recognised and respected voices in cricket.
This episode provides plenty of laughs as we chat about Isa's journey. From her parents' days of moving to the UK, her introduction to cricket, her love of playing test matches, the value of kindness, and behind the scenes in the world of cricket broadcasting.
Isa also talks about the pain of losing her beloved mother and how she dealt with the grief that ensued in a very difficult and sad time.

Isa makes me laugh. Constantly. I hope she puts a smile on your face as well.
Stay safe crew.
❤️