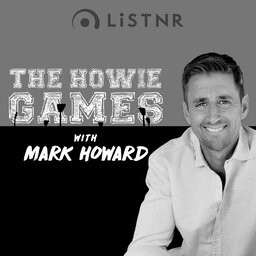 #TheHowieGames | Chris Scott is a two-time premiership player with the Brisbane Lions and a Premiership coach of the Geelong Football Club.
This chat does go back and looks at Chris's upbringing and playing career, but it's more an insight into the life a modern coach. A role that seems to be part manager, part psychologist, part motivator and part teacher. It is also a role that forces some very tough decisions on those charged with the responsibility.
Hopefully this episode gets away from the Chris Scott you see on game day and takes you into the world of Chris Scott the father, husband, brother, leader….and cook of fancy steaks!
Stay safe crew.