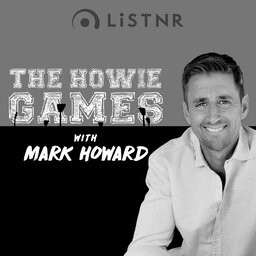 #TheHowieGames | Grant Hackett is a triple Olympic gold medalist, a giant of the pool. In my view, he is also the most focused, determined, driven athlete this podcast has ever featured.
Grant's views on races that he didn't win, which are brutal, highlight why he was so good. For those wanting to know what type of sacrifices are required to truly be the best, this is the episode for you.
These days Grant is in a great place. A successful businessman, a doting dad, relaxed family man and all round good bloke.
I hope you love this episode as much as I do.