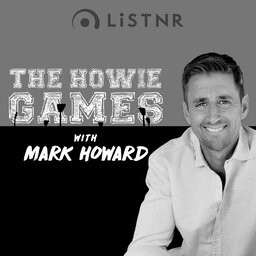 #TheHowieGames | Episode 79 of The Howie Games features Hugh Bowman. Saddled on the mighty mare Winx, Hugh and horse broke just about every record in the racing book. The nation fell in love with the fairy-tale story of a horse and a jockey that seemingly couldn't be beaten.
As the wins kept increasing, so did the pressure. Everyone wanted to see the streak continue, Hugh shouldering the incredible weight of a nation every time the two moved in to the starting gates.
This is Hugh's story; From his first pony called Thumbelina, to dreams of a racing career, to mountains of hard work, to pressure that is hard to fathom, and eventually to a place in Australian sporting history. Enjoy the remarkable ride of Hugh Bowman.