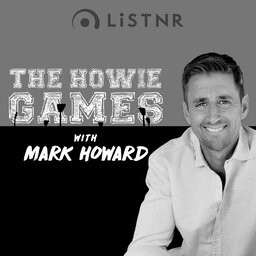 #TheHowieGames | This week's episode is the perfect example of all the good stuff in life. Going out on a limb, having a crack and defying the odds. It features a fantastic fellow by the name of Phil Anderson.
Phil is a trailblazer in Australian cycling. The first non-European to wear the yellow jersey in the Tour de France, victories in some of the biggest classics in the caper, a couple of Commonwealth Games gold medals and so much more.
But the real joy in this episode for me is Phil's ability to tell some incredible stories, about a time when sport wasn't so professionally packaged, monitored and scientific. Phil's was a wonderfully outrageous time of pre-race steaks, mid-race Coca Colas, no helmets, a lot of risk, long distance phone calls and fluoro!
Real last man standing stuff. Enjoy!