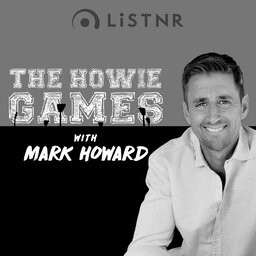 #TheHowieGames | Joe and Renae Ingles are a remarkable couple for all sorts of reasons.
There's not much this episode doesn't cover – Joe's basketball journey from Adelaide, to Tel Aviv and then eventually Utah. From being without a job, to with Renae's help and backing, becoming an NBA gun on an enormous contract. Plus we cover Renae's netball career – from heartbreak to jubilation.
But the most beautiful part of this story revolves around Joe and Renae's twins, Jacob and Milla.
In the last year, Jacob was diagnosed with autism. It's through the telling of Jacob's story that you will gain the greatest insight into who Renae and Joe really are.
You will discover what this couple really represents, about their love for their family, about how autism can be tackled and about what Joe and Renae are doing to help others in a similar situation. If you get a moment please check out 4 ASD Kids, a charity set up by dual rugby international Mat Rogers and his wife Chloe that Joe and Renae are supporting.