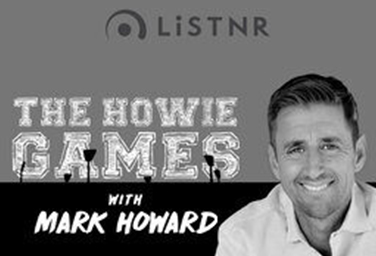 #TheHowieGames | Nathan Buckley finished his playing career as one of the AFL's most decorated players – Brownlow medal, Norm Smith Medal, 7 time All Australia and 6 time Collingwood B&F winner. Buckley took the reins as Collingwood coach in 2012 and led the Magpies to a Grand Final in 2018.
Nathan Buckley is a man who is never satisfied. He is always striving to get better. Is this episode we discuss childhood doubts, victory, dominance, injury and a healthy, healthy dose of life's lessons. This episode has something for everyone. Go Pies.
Bucks is brought to us by Wolf Blass and their "Chase the Finals" campaign whereby they are giving one lucky fan the chance to choose between of a decade of AFL or NRL Grand Final tickets for themselves and a mate. To enter, all you have to do is buy a bottle of Wolf Blass wine and visit wolfblass.com to enter.
AFL Artist Series Basketball Boxing Commentary Cricket Cycling Extreme General Golf Horse Racing Hotline Motorsport Music Netball NRL Olympics Snowboarding Soccer Special Sports Commentary Surfing Swimming Tennis US Sports