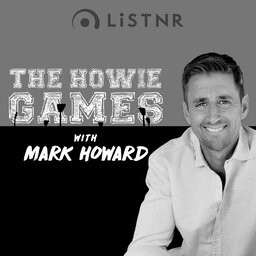 #TheHowieGames | Chris Lynn is a man known for hitting the ball big, and often. When Lynny walks to the wicket, the anticipation in the crowd rises, social media goes off, and tv ratings spike. He is box office.
But more than that, Chris is at the forefront of a new generation of cricket. A game where success isn't necessarily defined by a baggy green, where players are having to make choices that those before him were never faced with and where pressure comes from all sorts of different places and situations.
Chris part owns a business called playbook coach. It's a brilliant idea that connects athletes of all ages with coaches.
You can check it out here.
https://www.playbook.coach/#/
Welcome to the game of cricket through the eyes of Chris Lynn.