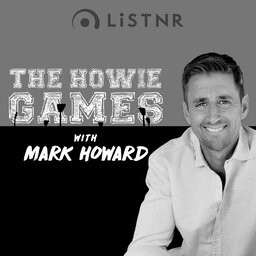 #TheHowieGames | It's not overstating the case, to call Ellyse Perry a phenomenon. At aged 16, she became the youngest ever cricketer to represent Australia. Two weeks later, she debuted for the Australian Women's Football Team, The Matildas. As a 19 year old she was player of the match as Australia won the the T20 Cricket World Cup. As a 20 year old Perry scored for the Matildas at The FIFA Women's World Cup.
Wow!
Ellyse is a hero to countless kids and adults. She has been an integral part in showing so many children, especially girls, that there is a sporting pathway out there for them to follow. She is humble, grounded and a wonderful role medal.
We are stoked to have her on the show.