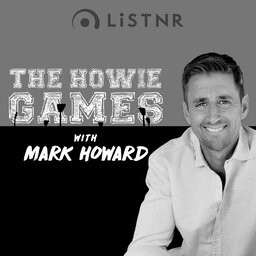 #TheHowieGames | Ben Simmons – Our guest this week is Ben Simmons, a young man, that in a very short period of time, has become one of the biggest names in Australian sport, due to his performances for the Philadelphia 76ers in the NBA.

So big has Ben's impact been, that locally, he is the first Australian face of the wildly successful NBA2K video game, which is celebrating its 20 year anniversary.
The Howie Games thanks NBA2K for making this interview possible.

This episode involved flying to San Francisco, for basically one day, speaking with Ben, then flying home. Surrounded by show time, bright lights and general hysteria wherever he goes, Ben reminds quietly spoken, friendly and very low key. Welcome to the wonderful world of Ben Simmons.
Find Howie on Facebook: https://www.facebook.com/MarkHoward03/
Follow Howie on Twitter: https://www.twitter.com/markhoward03/
Follow Howie on Instagram: https://www.instagram.com/markhoward03/
Find PodcastOne Australia on Facebook: https://www.facebook.com/podcastoneau/
Follow PodcastOne Australia on Instagram: https://www.instagram.com/podcastoneau/
Follow PodcastOne Australia on Twitter: https://twitter.com/podcastoneau
Download the PodcastOne app from the Apple and Google Play app store