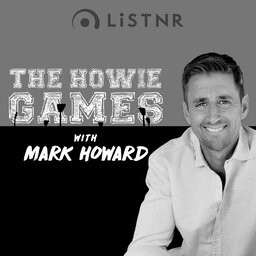 #TheHowieGames | Cyril Rioli – the Champ from the Tiwi Islands plays footy like he is still a kid in the park. Hangers, impossible goals and crazy tackles. The audacious and ridiculous is almost the norm for a man who prefers to let his football do the talking.
In the middle of the 2018 season Cyril shocked the AFL world. After 189 games, 4 premierships and all sorts of individual awards, Cyril called it quits mid season.
The reason for the decision? Well it's not a simple one line explanation. To understand why Cyril walked away, you need to listen to the story of Cyril's life and what being free really means to him.
Find Howie on Facebook: https://www.facebook.com/MarkHoward03/
Follow Howie on Twitter: https://www.twitter.com/markhoward03/
Follow Howie on Instagram: https://www.instagram.com/markhoward03/
Find PodcastOne Australia on Facebook: https://www.facebook.com/podcastoneau/
Follow PodcastOne Australia on Instagram: https://www.instagram.com/podcastoneau/
Follow PodcastOne Australia on Twitter: https://twitter.com/podcastoneau
Download the PodcastOne app from the Apple and Google Play app store