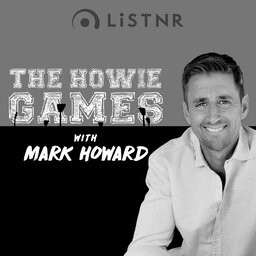 This interview was recorded in March 2017. Excerpts from the chat have been featured in 'The Moment: Jarrod Lyle', however large parts have remained unheard. We've decided, with Briony Lyle's blessing, to release this full interview so you can truly understand what a spectacular man Jarrod was.
Over his journey, Jarrod was supported by – and in turn supported – the brilliant Australian charity Challenge. Please go to challenge.org.au to donate. Alternatively, there is a GoFundMe page to help support Jarrod's girls Lusi and Jemma and their future education. Simply Google GoFundMe and Jarrod Lyle.
To Jarrod's family – our thoughts are with you. Rest easy Big Fella.