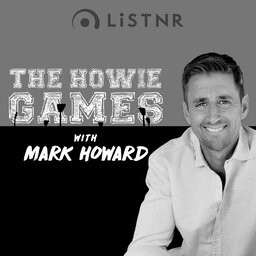 #TheHowieGames | David Morris was told time and time again that he wasn't good enough, that he was crazy to continue and had absolutely no future in aerial skiing. Thankfully, David ignored the constant negativity to qualify for the Olympics and claim an unlikely Olympic Silver medal for Australia – and he did it all with a smile on his face. He is a man who risked life and limb to realise his dream.

This is the final episode of SEASON 1.

THE HOWIE GAMES RETURNS MONDAY JULY 24.