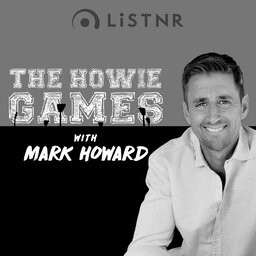 #TheHowieGames | Brian Lara – one of the greatest batsmen in the history of cricket.
Entertainer. Match-winner. Record-breaker. Legend.
Growing up as one of 11 children, Brian has a wonderful story to tell. From a tiny Caribbean village, to dominating on the world stage, it's a tale of determination, self-belief, and a formidable desire to bat and bat and bat.
The key to Brian's record-breaking feats? Preparation.
It's Brian Lara! How about that!!
❤️