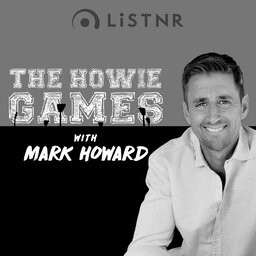 #TheHowieGames | Marc Leishman is a 5-time winner on the USPGA tour.
Born and raised in Warrnambool, marc has retained that low key, friendly, self-deprecating country approach to life. He may be playing week-in week-out on the world's most storied courses, against the likes of Tiger, Phil, Dustin, Rory and crew – for mega dollars – but by gee, the man known as 'Leish' seems unaffected by it all.
This is a story about golf, what it takes to succeed, and a look behind the scenes of the biggest tournaments on the planet. It is also a story of shock and real fear as Marc talks about the health issues that threatened the life of his wife Audrey.
Those feelings thankfully being replaced by joy, happiness and gratitude, when Audrey fought her way back to full health.
Oh, Marc also owns his own beer company… Leishman Lager. How good! ❤️