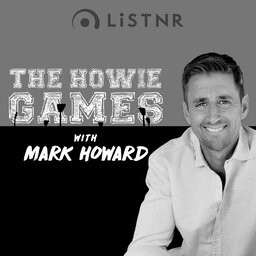 #TheHowieGames | Tony Hawk. Tony Hawk! BANG!!
This man transcends his sport. The greatest skateboarder the world has ever seen. Tony is the undoubted GOAT of his domain.
"The Birdman" revolutionised his sport, both on his board and in the boardroom. From being an outlier in an outlying sport, Tony went on to pioneer athlete involvement in video games, completed a ten year quest to perform the 900, appeared on the Simpsons, dominated competition and basically became the face of so called "extreme sports".
This man is a cultural phenomenon.
Still pushing himself on his board today, Tony has recently re-released Tony Hawk Pro Skater 1 + 2 which is available on PS4, Xbox, and PC, all remastered and better than you remember…check them out!
We couldn't be more stoked to have tony on the show. ❤️