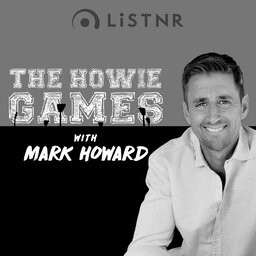 #TheHowieGames | Valentine Holmes has a remarkable story to tell.
In just his 3rd NRL season, Valentine won the premiership with the Sharks. In his 4th, he was representing Australia with the Kangaroos and lit up Origin with a 3-try performance in the 2017 decider.
Then at the end of just his 5th season, as one of the game's biggest stars, Val walked away from the NRL to chase an even bigger dream in the NFL. Now that is a courageous decision.
This is a story of an athlete who has never been afraid to chase his dreams. A man who refuses to be bowed by others' negativity.
❤️