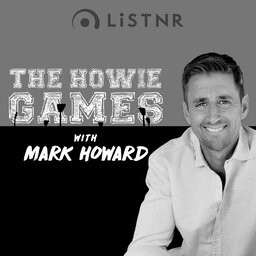 #TheHowieGames | Majak Daw is a man with a truly incredible story to tell. It is chronicled in his new book, Majak, By Majak Daw and Heath O'Loughlin, and told in part in this episode.
From being forced to flee his homeland, to the struggles of life in a new country, racism, the inclusion of sport, and Maj's mental health battles, the telling of this story by Maj has taken more courage than anything displayed on a football field.
At times hard to listen to, Maj's story is both heartbreaking and uplifting. Share it with those you love. It's full of so many important messages.
Give your loved ones a hug. Check-in with your mates. Help someone that needs a hand.❤️