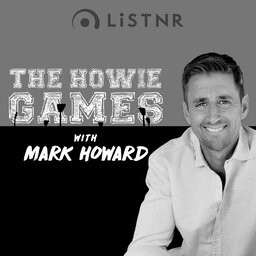 "Playing to 75,000 people, it's unlike anything you can imagine"
#TheHowieGames | Kirk Pengilly is a founding member of one of the biggest bands on the planet, INXS.
This is Kirk's story about a group of mates who loved music, bought a van, and honed their craft traveling from pub to club across Australia. Then they took on the world!
From outback pubs to 100,000 plus crowds in Rio and selling out Wembley Stadium in London, this is a rollicking story of mateship and music.
Let's be honest, who wouldn't want to be a rockstar! This is the story of one of the best. Kirk Pengilly.
❤️