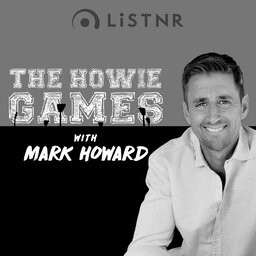 "10 months after Sylvester gave me the script we won an Oscar!"
#TheHowieGames | Gene Kirkwood is a Hollywood icon. Oscar winner, Grammy winner, actor, producer, and plenty more.
In 1976 Gene was executive producer on what became one of the most iconic sports movies of all time. Rocky!
Much later, Gene produced the brilliant music documentary "The Defiant Ones".
Gene takes us behind the scenes on the art of movie-making, with some incredible stories about shooting Rocky, acting alongside Robert De Niro and Jack Nicholson, and how to succeed in Hollywood.
This is an ep about sport and movies. What's not to love!
❤️