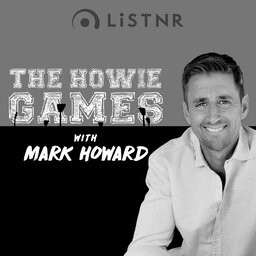 "My saving grace was I was completely oblivious to what other people expected me to do"
#TheHowieGames | Dan MacPherson is the type of person we love on this podcast.
When he is asked whether he can do something, he says 'yeah, no worries, I can do that', then goes and learns how to do it.
In Dan's world, this involves things like as a teenager, stepping on to the Neighbours set as an actor, when he wasn't really one at that point. It means saying yes to starring in musicals, then learning to sing. Being cast as an action figure, then working with special forces type dudes to learn how to fire guns and blow up buildings. Easy peasy!
This is an in-depth look at the life of an actor. From the lows of constant rejection at auditions to the thrill of landing the gig that takes your career to the next level…and plenty of sport as well!