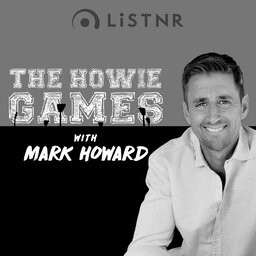 She is a former superstar Australian swimmer, and now she is a top-notch TV personality. But, above all, above everything else, she is just an all-around great human being. She is the one and only Johanna Griggs.
Griggsy and Howie go way back to the early days of Channel 7, where they worked alongside each other, and Howie first saw the hard working, well prepared, true professional that is Joh Griggs. But what really sets Jo apart is her warmth and genuine interest in others. She's just one of those people who makes you feel good to be around.
As a part of the latest edition of the Artist Series, we explore her story – from the pool and being behind the camera and her passions that make her into the person she is today.