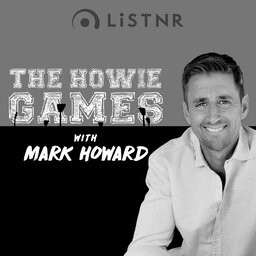 Signature storytelling at its finest from the one and only Bernard Fanning.
The perfect Artist Series guest, the singer-songwriter and former frontman of Powderfinger is a complete cricket nuffy!
From his early days as an aspiring journalist, to life as a young musician, the rise of Powderfinger, to his solo career and family life, hear about the moments that have shaped Bernard's musical journey.
There are some brilliant laughs and anecdotes along the way for everyone to enjoy!
So sit back, relax, and get ready to hear an open, honest and just beautiful Bernard Fanning on the Howie Games Artist Series.
You can still catch Bernard Fanning live at the Red Hot Summer Tour, he is performing every weekend and you can snap up a ticket here.Artist Series 17: ???? Bernard Fanning (Part B)