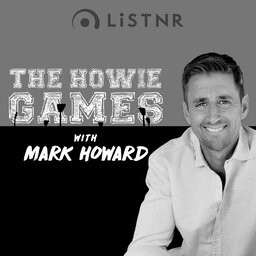 You have gotta listen to this Player Profile. It's rockstar central on the Howie Games!
Laughs, stories and just all round good times, with an all round terrific human being, the former Powderfinger front man, Bernard Fanning.
From mowing lawns to pay his way in the early days, and wanting to swap jobs with Howie.
Plus Ray Charles, Paella, Ted Lasso, the Godfather, The Goodies and Bruce Springsteen and more… it is all there.
You can still catch Bernard Fanning live at the Red Hot Summer Tour, he is performing every weekend and you can snap up a ticket here.