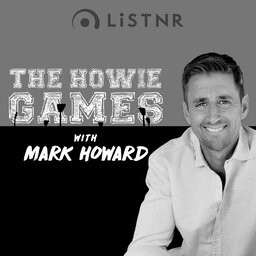 A chat with Glenn Robbins is as insightful as it is fun. One of the most creative and funniest comedians in Australian history steps up for the next instalment of The Howie Games Artist Series.
Uncle Arthur, Russell Coight, Kel Knight. We head in to the life and times of these characters. Plus some special stories about our mate Shane, and some surfing chat as well.
I hope you can get as many laughs as I did with this absolute Aussie superstar!