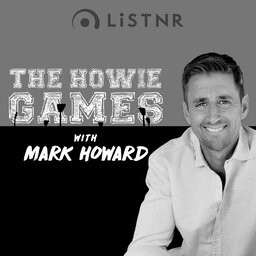 "If there's no attack, it just falls flat"
Greig Pickhaver (a.k.a H.G. Nelson) is a true star of the Australian entertainment landscape.
Roy and H.G. have dominated radio, tv and now podcasting for over 30 years.
Greig takes us back to the start of his journey and explains how comedy helped him through his early life, meeting John Doyle (Rampaging Roy Slaven), the keys to entertainment, and plenty more.
Check out H.G's new book, The Fairytale, a real and imagined history of Australian sport. You can get it below. ❤️