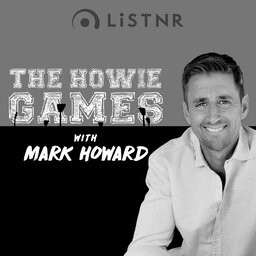 A true Aussie Icon. With stories (and laughs) like no one else.
Three-time Bathurst winner, five-time Australian Touring car Champion and team owner of Dick Johnson Racing. He has more awards and honours than you could poke a stick at (Dick would like that saying!)
He has an old school charm, quick wit and plenty of humour.
Enjoy the story of a man who has a work ethic, a determination and resilience that has taken him to the very top of his field… and he is still there!
————
Follow the Howie Games on Instagram: https://www.instagram.com/thehowiegamespod/
Follow the Howie Games on TikTok: https://www.tiktok.com/@thehowiegames