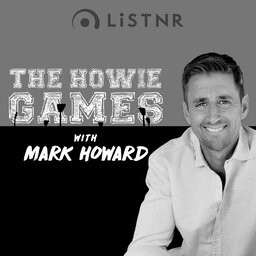 A woman with a truly incredible story.
She is an AFL Premiership Player and a former AFL coach and has a passion for all things sport, but arguably her biggest achievements have come out of the sporting sphere.
From growing up with gender dysphoria, her transition, addiction, drug use, time in jail, depression and mental health difficulties, Dani Laidley has walked a difficult path.
Today – and rightfully so – she is proud of the person she is. Her story is deep, inspiring and involves a powerful lesson of acceptance.
Please, give this episode of the Howie Games a good listen.
You can also see her full story in the brand new Stan Original Documentary 'Revealed – Danielle Laidley: Two Tribes' premiered on Tuesday September 19th, and is only on Stan.
If you or a friend is experiencing any difficulties with addiction or mental health concerns, Life Line Australia is a good resource to assist.
————
Follow the Howie Games on Instagram: https://www.instagram.com/thehowiegamespod/
Follow the Howie Games on TikTok: https://www.tiktok.com/@thehowiegames