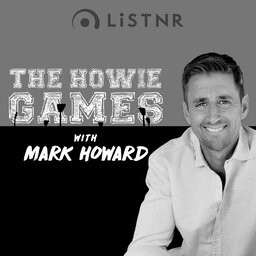 She happens to be a two-time World Champion and a Rip Curl athlete – but she is a wonderful, deep thinking human being with a story to match.
In this emotionally charged conversation, Tyler opens up about her incredible journey which is filled with resilience, growth, and strength. From being pushed in the early days as a child prodigy riding the waves to becoming a world champion, Tyler takes us on a rollercoaster ride through the emotions and relationships of her life. She shares the raw and unfiltered emotions which led her to walk away from the sport at just eighteen, and the immense courage it took to find her way back to the ocean, before an illness almost killed her, and an unlikely return to full surfing strength.
Her full and unfiltered story is a testament to her hard work, determination and her beautiful spirit.
————
Follow the Howie Games on Instagram: https://www.instagram.com/thehowiegamespod/
Follow the Howie Games on TikTok: https://www.tiktok.com/@thehowiegames