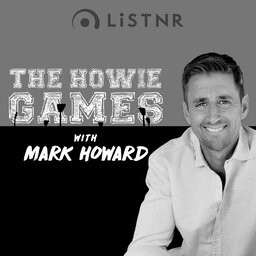 This really is a ripping story. From writing for the Warragul Gazette and calling the Warragul Greyhounds, to the CEO of one of Australia leading sports media companies and everything in between (including showing a certain someone the ropes in New York City).
It really is an episode filled with invaluable isights on the importance of hard work, perseverance and following your passions. It really has been a relentless pursuit of success.
You might be an athlete, a sports fan, an entrepreneur or dreaming to be a commentator or journo, you can not miss this episode.
This is Howie and his good mate Hutchy.