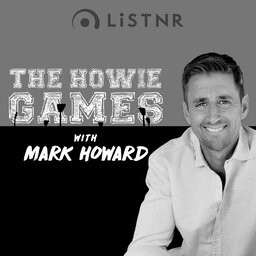 This isn't a typical Howie Games episode. But, it could be one of the most inspiring yet.
This former footballer turned producer, media personality, businessman, son, brother, husband, friend and soon to be father has endured more than most, and he is still bringing positive vibes everywhere he goes.
Dylan Buckley is the son of a gun, his Dad Jimmy played in three premierships for the Carlton football club, and he followed in his footsteps. But, after 41 games, and 8 years on an AFL list at both Carlton and Greater Western Sydney, he was forced to forge his own, different path.
He was ahead of the curve and has gone on to create his own highly successful podcast and is also the co-founder and director of one of the largest independent media companies in the country, Producey.
It hasn't been easy on or off the footy field for a variety of reasons. But as Dylan says, it's not about what happens, it's how you respond to it that counts.