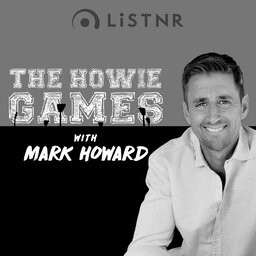 Hear me out!! This episode is absolutely everything this podcast is all about.
If you're hesitant towards our wrestling guru's, that is fine – we were too. BUT, for the first ever sit down with three athletes…. it goes off brilliantly. They are colourful, they are insightful, they are skilful and powerful, they are positive, they are revolutionary and absolutely everything in between.
Big E, Kofi and Xavier Woods are arguably the most high profile trio in WWE history. They make up The New Day – and are the Tag Team Champions of the World. They hold all sorts of records, including the longest reigning Tag Team Champions.
If you're not a wrestling fan, that is absolutely fine. We lift the cover on the art, athleticism and entertainment industry these guys are dominating.
Give it a go. You won't regret it.
And depending on how much you like the lads, you can watch them on Binge. As of 2023, you can stream all WWE premium live events, including WrestleMania 39 (April 2 and 3) and the WWE Network's original programming and a vast collection of archived content on Binge.
It's all available for you to stream right now.