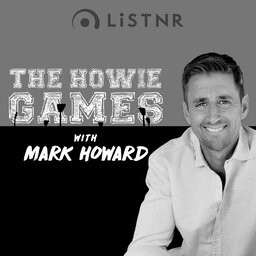 It was one of the most remarkable sports stories of 2022. It could be one of the biggest sporting comeback stories in history. Australia's best ever basketballer returned to the court after almost 8-years on the sidelines. The working mother of two stepped out of retirement to play basketball for the Opals and represent Australia in a World Cup on Australian soil.
If that isn't enough. She lifted her team to a Bronze Medal with a best on court performance.
Lauren Jackson's next chapter is as amazing as it gets.
Anything is possible.
If you want more of Lauren, her first appearance on the Howie Games was Episode 99.