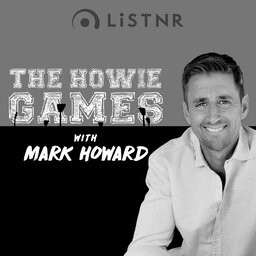 The Aussie cricket captain on the Howie Games. He holds one of the most revered roles in Australian sport, but he talks through his journey in a down to earth, fun and meaningful manner. Captain Pat, or perfect Pat as some reference him, goes into his learnings from the tough times – including a career threatening back stress fracture, as well as his significant triumphant moments – including World Cup and Ashes victories.
He has required almighty resilience to get back to being one of the best bowlers in the world and we can be thankful, because he is leading Australia brilliantly.
Thanks for the chat, Pat.