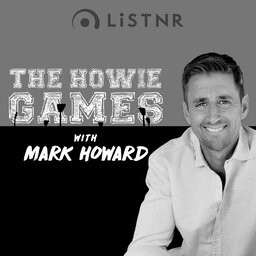 He was born in Texas, but landed in Melbourne and never looked back. He is one of the most remarkable stories the AFL has ever seen.
The American Pie has wowed the jam packed MCG on the biggest of occasions, and he is grateful for every second of it. Not bad for a bloke who didn't know how to hold a football before flying to Melbourne to sign on the dotted line.
This tall intelligent human is a deep thinking, fun loving, curious and interested…. Aussie. That's right, the Big Tex is an Australian Citizen. He is even making waves on his new Podcast, the Mason Cox Show.
Tune in, as we go around the world with Mason Cox. A story that Steven Spielberg would be proud of.