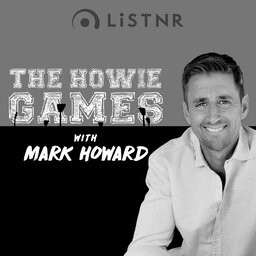 "Even though I was in so much pain, I had another gear"
Jana Pittman is one of the most determined athletes to ever feature on this pod.
Dual 400m hurdles World Champion, the first Australian woman to compete at a summer and winter Olympics, doctor, mother, and inspiration to a large cross-section of the community.
Jana's story is one of great success, injury, devastating defeats, and at times living under brutal scrutiny of the public eye. But Jana Pittman is never beaten. Ever.
She is a wonderful athlete and a wonderful person. From the joy and pain of competition, to the beautiful descriptions of donor children, this is one to inspire you all.
Jana Pittman rocks ❤️