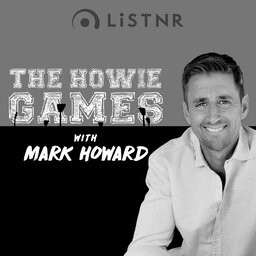 "I had to field in front of bay 13 without a name on my shirt!"
Jimmy Anderson has taken more wickets than any other pace bowler in the history of Test cricket. The man is a gun.
Jimmy's story is one of perseverance, endless hours of practice honing his craft, a genuine love for the game, and longevity previously unheard of for a world-class quick. If you want to achieve success in your field, this is an episode for you.
A word of warning for Aussie fans…If you wish to go to the cricket this summer and get stuck into Jimmy over the fence, you may wanna turn this podcast off right now.
Because, by listening, you will become a big fan of Jimmy. He is a lovely bloke, and you may even find yourself, heaven forbid, cheering for him this summer!